Cafe Gratitude
- Brand Development
- Hospitality
- Brand Strategy: Another
- Photography: Talia Dinwiddie, Augusto Piccio IV, Another
- Art Direction: Collaboration with
Zach Schinella
Café Gratitude has been a mainstay of the plant-based food industry in Los Angeles for over 10+ years. With plant-based dining rapidly becoming a norm, it was time to remind everyone that they were and still are a pioneer in the plant-based space. The goal was to make Cafe Gratitude more appealing to newer customers with a growing interest in plant-based eating while also maintaining the mindful and spiritual aspects of Cafe Gratitude that have been part of its brand since its beginnings. The goal was to preserve the story of being "rooted in real."
Strategically that meant talking less about touchy-feely and more tangibility or clarity in ingredients with health benefits and not so much about the ethereal benefits. It meant rethinking things like the "Question of the Day" from restaurant engagements with servers to social media engagements with fans and lovers of Cafe Gratitude.
The visual system was updated, grounding it into the earth—literally. The warm, earth-toned color palette combined with natural textures from sand/dirt and organically created shapes (an abstraction of vegetables and plenty) created a language of rootedness and abundance. It creates an editorial look, feel, and sound, elevates the Cafe Gratitude brand, and will keep looking fresh for years to come.
With an Art Direction assist by Zach Schinella and Brand Strategy work done by Another
.
Packaging Design/Art Direction for Café Gratitude's Meal Plan Delivery Service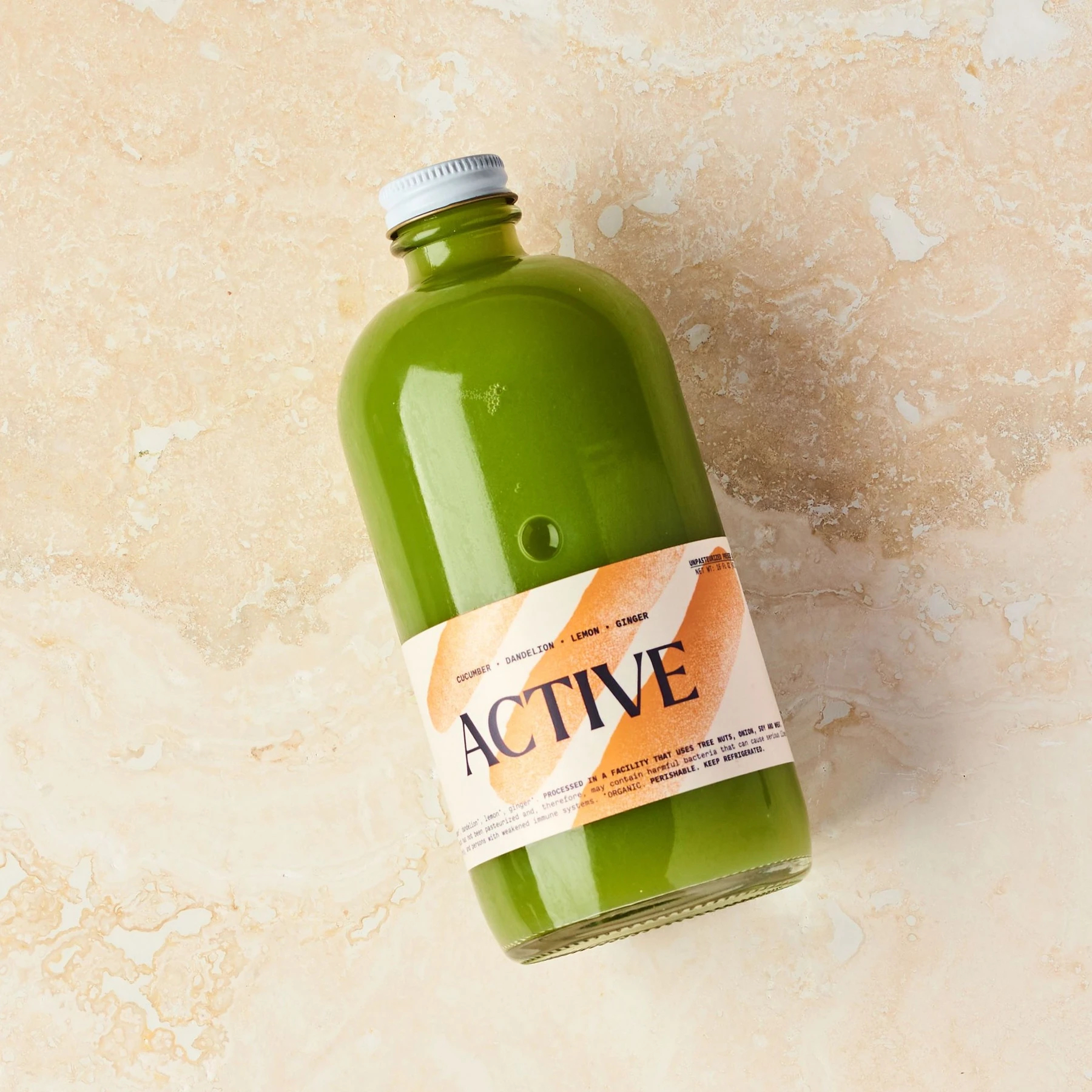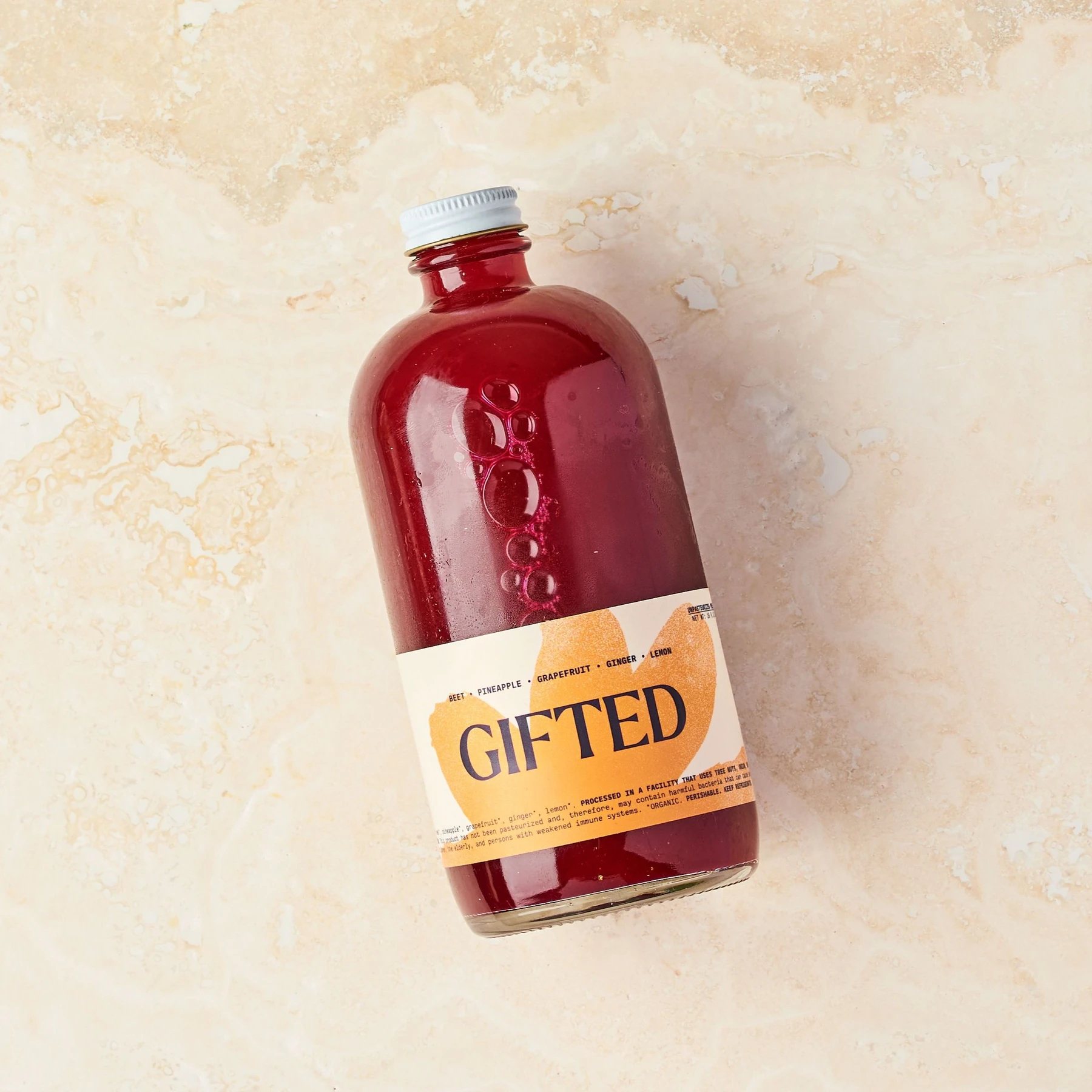 A-Frame signs with an emphasis on for restaurants/retail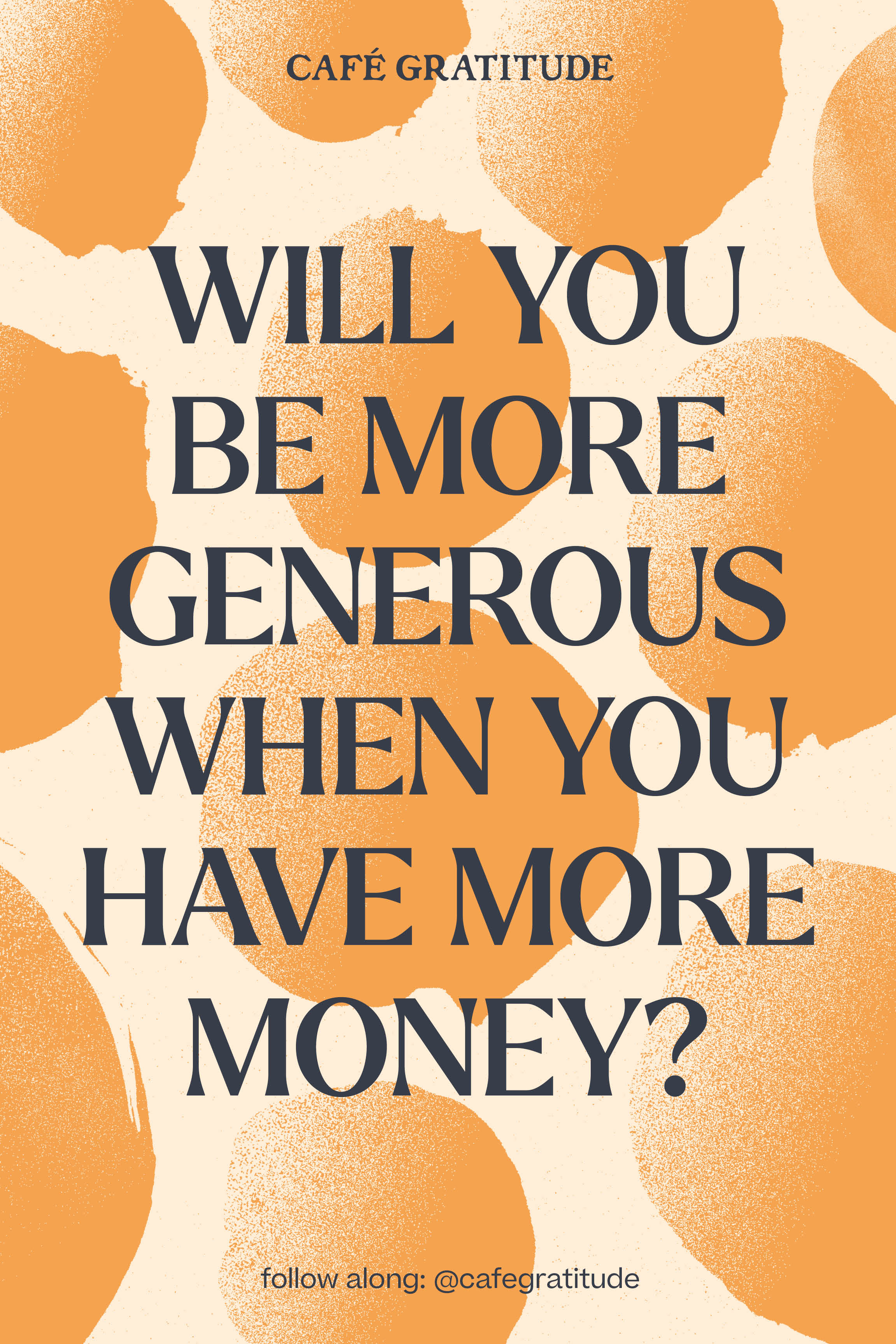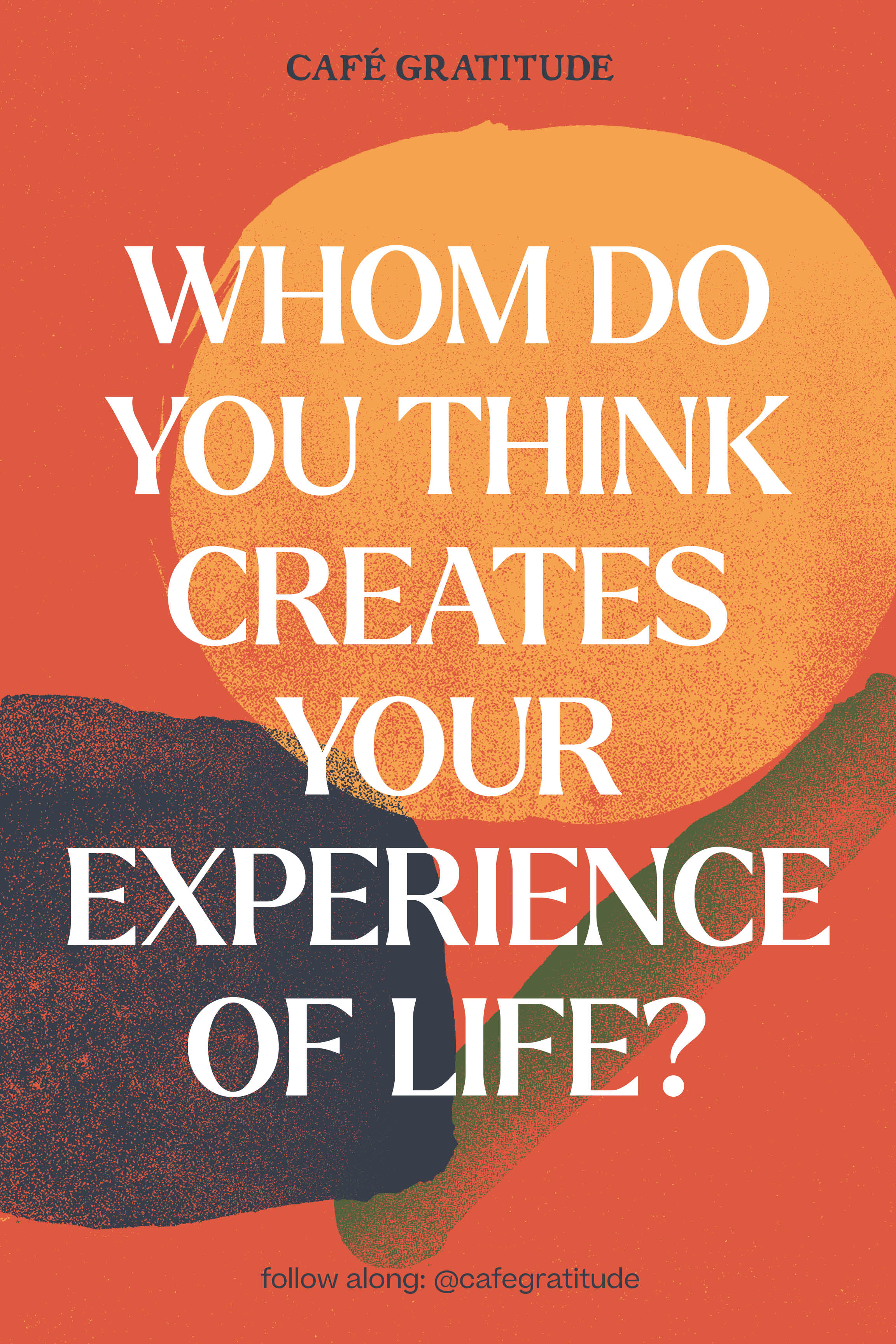 Social Media Brand Launch Campaign highlighting affirmations and the Question of the Day, in addition featuring CG ambassadors and restaurant team members
Website redesign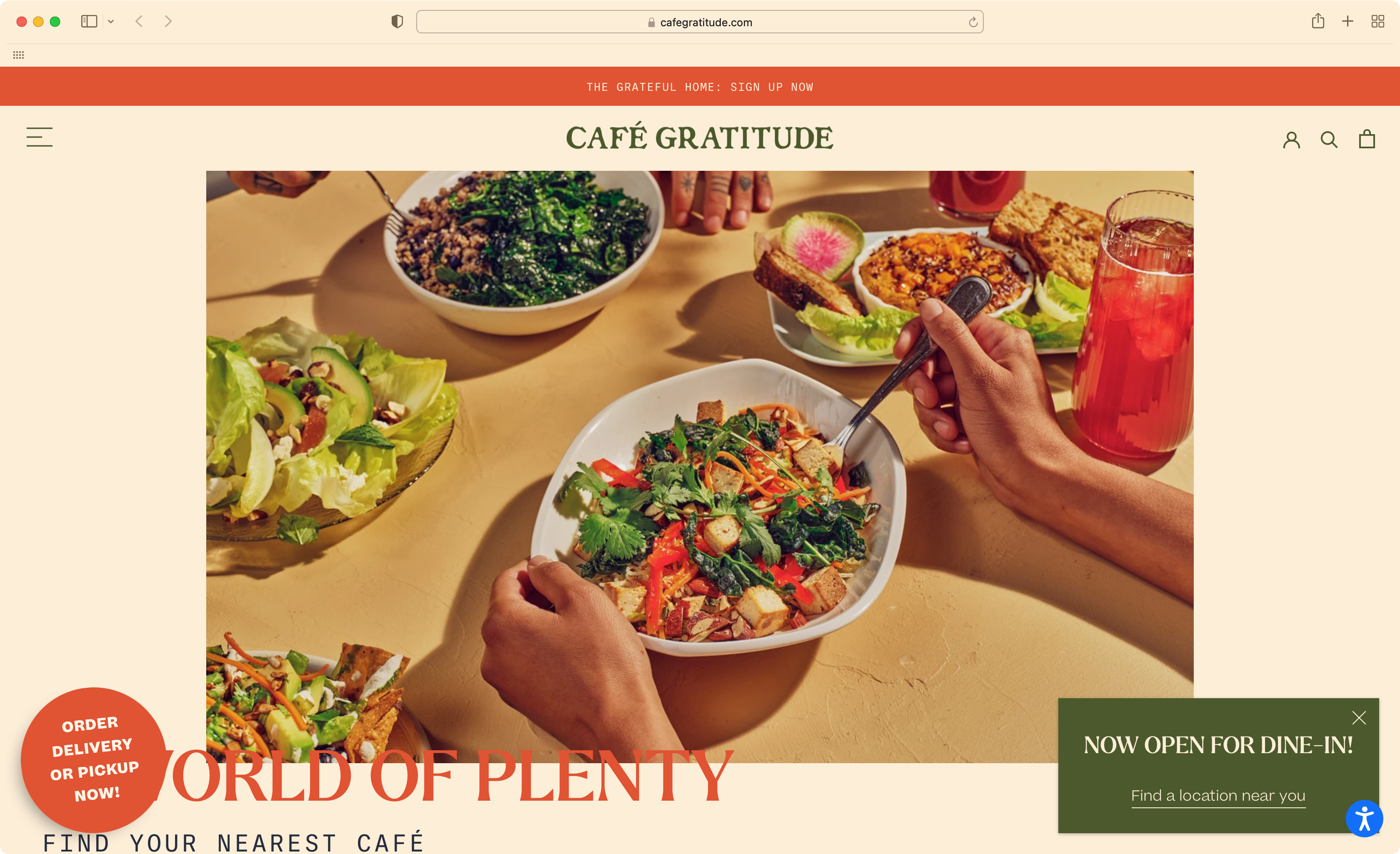 Menu Screen Display in-stores